Latest Update August 2022
On the 22nd August, MDPA President, Steve Gowlland, met with key stakeholders regarding the location of a reverse vending machine in Merriwa. Other attendees at the meeting were:
James Dorney, CEO of TOMRA Cleanaway (joint venture)
David Layzell, Member for Upper Hunter
Maurice Collison, UHSC Mayor
Greg McDonald UHSC GM.
At that meeting Steve 
Gowlland presented the group with a list of reasons as to why Merriwa needs a 
reverse vending machine. You can read the
document here
.
During the meeting the group looked at quite a few sites around town trying to find the best location. 
James Dorney was able to rule out most of the sites due to proximity to homes, vehicular access and truck movements. He ruled out the site near the Harvest Restaurant (our preferred location), he ruled out the railway precinct and the racecourse.
Council liked the idea of siting it at the new transfer station on Cullingral Road, but that may not be complete for another 18 months.
On behalf of the MDPA, Steve Gowlland asked that the showground near the front gate not be considered as a site.
Based on conversations the most suitable site appears to be on Council-owned land near the squash courts. 
James Dorney will engage his engineers to look at construction issues, electricity supply, etc. to determine if the site is suitable from an engineering perspective.
Council will supply MDPA with an aerial photograph showing the preferred site it can distributed for public opinion.
James Dorney has taken this proposal back to his organisation to work through the engineering and logistical requirements. In the meantime, it was agreed that the proposal should be put to the public for comment and agreement.
So far, most of the comments are in favour, although some issues have been raised. Council committed to providing a bin to receive leftover waste from deposits, and to provide a daily clean and service of the machine. Although the initial machine (if approved) will be a single unit (that receives glass, plastic and aluminium) it can be duplicated at a later stage if deemed necessary.
We've said it before and we will say it again, when it comes to a reverse vending machine, "Merriwa, keep up the fight … don't stop now!"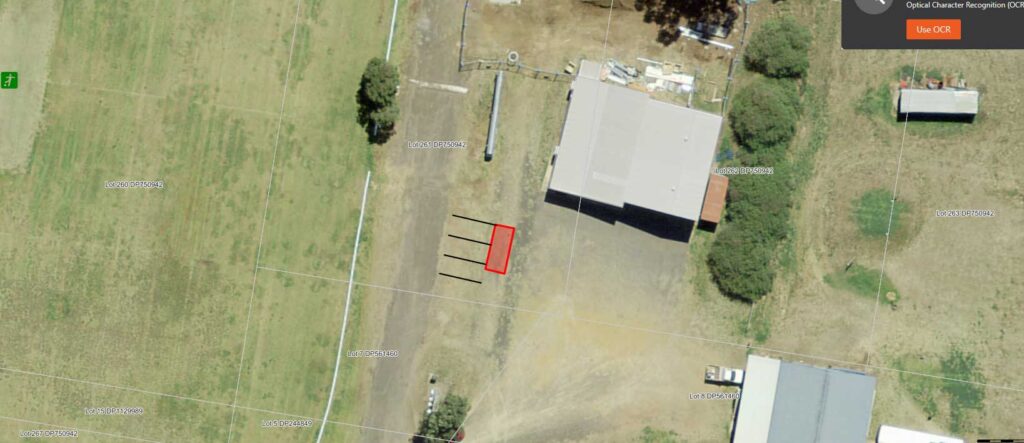 Since May 2019, the Merriwa District Progress Association (MDPA) and Upper Hunter Shire Council have been liaising with TOMRA Cleanaway in an attempt to have them agree to install a reverse vending machine (RVM) in Merriwa.
An RVM is a machine that you feed drink containers into to refund the 10 cents extra you pay when you buy the drink. At present, there are two RVMs in Muswellbrook and one in Scone, but none in Merriwa.
Two attempts have been made at operating an 'over-the-counter' return service in Merriwa by IGA and Home Hardware, but these operations have been unsuccessful due to the high demand on returning beverage containers.
Unfortunately it has been difficult to get TOMRA to return phone calls or provide any valid reason for not having an RVM in Merriwa – except to say Merriwa "doesn't meet their network requirements". 
In the past TOMRA said they were waiting for an acoustic survey to be carried out in Sydney, but later denied any knowledge of that study. They blamed delays on their business partners Cleanaway, who shied away from the extra 100 km trip when collecting containers in the Upper Hunter loop. However, Cleanaway is now keen to collect containers from an over-the-counter collection point.
A survey carried out by the MDPA revealed that approximately 1,300,000 beverage containers are sold in the Merriwa district per year. If the deposit on these containers could be redeemed in Merriwa, it would add $130,000 to the local economy.
The MDPA remains committed to pursuing the need for a reverse vending machine (RVM) in Merriwa. This issue has proven to have widespread community support and is deemed to be a vital addition to waste management in our district. Throughout early 2022 we have been collecting signatures in support of the RVM and would like to thank all those who have lent their signature to this cause.
On 20th May James Griffin, Minister for the Environment and Heritage, announced a new contract has been signed with TOMRA, extending the Return and Earn project. There is, potentially, 45 new RVMs to be set up in regional areas. While there is no guarantee that Merriwa will be a location for one of the new RVMs, it does suggest we need to continue our lobbying.
Further to this, Dave Layzell met with James Dorney, TOMRA CEO, and presented our case for an RVM. Dave said James was sympathetic to our case because it showed the project has wide community support. Mr Dorney has made plans to visit the district in July this year. Steve Gowlland, Merriwa District Progress Association President, will be seeking to meet with Mr Dorney to further present our case.
While this is boding well for Merriwa, the major hurdle remains Cleanaway, TOMRA's partner in the Return and Earn initiative. Cleanaway appear to have issues with collecting containers from Merriwa. Previous communication indicates Cleanaway fill their trucks when picking up from Muswellbrook and Scone and therefore do not have capacity to pick up from Merriwa. Dave Layzell believes this issue can be overcome locally, perhaps with a small cash injection from the Deputy Premier.
Our gratitude must be extended to Dave Layzell who continues to raise this issue with relevant organisations, departments and decision-makers outside Merriwa.
Please look out for further action on this front, and add your support if requested.