BEFORE YOU VOTE
Please think carefully about what each logo "represents" and what you think when you first see the logo.
How to Vote
After you review the logos below, complete the voting form AT THE BOTTOM OF THIS PAGE.
What to consider
While wool plays a significant part in our identity, we are more than a wool producing area. While we are heavily agricultural, we also have other industries in the area. With this in mind, consider what (and who) our logo needs to represent.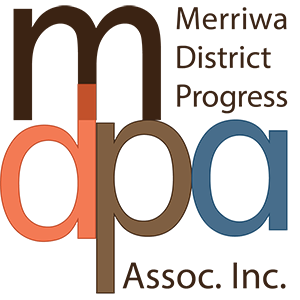 MODERN CORPORATE
Option 1
MODERN CORPORATE
This logo is very modern with a corporate colour palette. I have taken the suggestion of someone from the MDPA and split out the lettering so they are more distinguishable.
This logo is much more generic and does not focus on any specific area. The goal with this logo is to not overly represent any particular industry.
WOOL BALE NOSTALGIA
Option 2
WOOL BALE NOSTALGIA
The text in this logo is the same as that used on a wool bale stamp. It takes into account the fact that the MDPA continues to pursue the wool processing plant and also links back to our history as a wool producing area. By not showing images of sheep/wool (or other industries), it means the logo is not specifically representing the one industry only. Bear in mind we have many other types of agricultural producers and manufacturing industries in the area.
It is simple and clean but also very strong.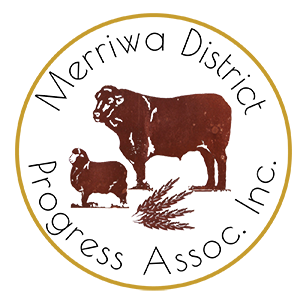 TRADITIONAL
Option 3
TRADITIONAL
This logo utilises images from the signage as we approach town.
It clearly distinguishes us as an agricultural area but does not necessarily represent other areas of development within Merriwa and the surrounding district.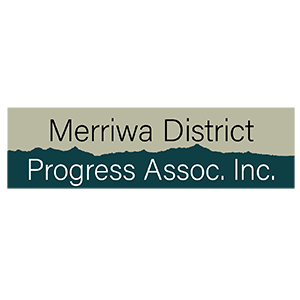 DON'T THROW THE BABY OUT WITH THE BATH WATER
Option 4
DON'T THROW THE BABY OUT WITH THE BATH WATER
This logo makes use of the Liverpool Ranges skyline (which we currently use as a masthead).
It takes what we already have and turns it into a "true" logo. 
The ranges have been lightened so they are not quite so heavy and dark.